According to the survey, a majority of employees regularly spend time surfing the Internet on websites unrelated to work. Because "time is money," every hour wasted has a direct negative impact on the bottom line. Specifically, the survey revealed 64 percent of employees visit non-work related websites every day at work. Of that group, 39 percent spend one hour or less per week, 29 percent spend 2 hours per week, 21 percent waste five hours per week, and only 3 percent said they waste 10 hours or more doing unrelated activities.
The survey also revealed which websites keep employees most off-task. Not surprisingly, socializing on Facebook occupied 41 percent, while 37 percent use LinkedIn, and 25 percent are shopping at Amazon. Other destinations include Yahoo and Google+ and to a lesser extent Twitter and Pinterest.
The younger, more tech-savvy worker demographic appeared to be the biggest group of recreational Web surfers. Of employees between the ages of 18 and 35, approximately 73 percent reported spending time inappropriately at work on a daily basis.
Respondents said the No.
1. Reason for slacking at work was that they don't feel challenged enough in their job. Other reasons include,
(2) they work too many hours,
(3) the company doesn't give sufficient incentive to work harder,
(4) they are unsatisfied with their career, and
(5) they're just bored.
Realize, though, that technically savvy people know how to access their favorite websites through smartphones or proxy websites. In any case, it's good business practice for companies to create, publish, and enforce policies on personal Internet use at any company interested in achieving higher levels of productivity. Establishing and enforcing policies should improve productivity but can also increase the security of company information, the security of company technical assets (computers), and will potentially reduce the liability associated with issues related to sexual harassment or employee job performance.
If you're one of those employer who just can't seem to get your employees quit distracting, here are three tips on how to stop wasting time and get things done.
There's an App for That
Yes, there are apps to help keep you from Googling all day long for the newest iPhone product to hit the market. Apps like Facebook Nanny can help limit the time you spend on social media. Other apps like Concentrate allow you to specify which sites should be blocked and which you might need to visit, while an app like Checky can keep track of your online habits and let you know where you need to work on self-control.
The Repeat Test
In order to see just how much time we're wasting sometimes we need to write it down. The Repeat Test is a great tool to help you keep track of your daily habits and activities and how doing them made you feel. Start by drawing a table representing each hour of your day. At the beginning of every hour, take a minute or two to write down exactly how you spent the last 60 minutes, along with a short note of how each task made you feel. At the end of the day, go over the list and review which habits were productive and which need to be eliminated.
Log Off Social Media – Yes, All of It
Humans are hard-wired to seek out social connections. We crave attention and a feeling of being close to one another that we often satisfy through the use of social media. It doesn't even have to come from our own friends. You probably check out Amitabh Bachchan Facebook page more than you do most of the people you went to college with.
One way you might've heard suggested on how to stop wasting time on social media is to shut it off. Before beginning work or sitting down to study, log out of your social media accounts, delete them from your phone, or block them through your browser settings to reduce the amount of time you can procrastinate.
To understand how you can improve your focus on important
---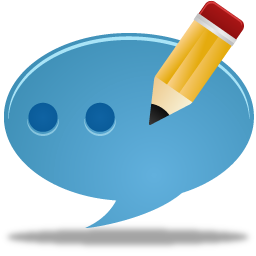 Comments
---